Edinburgh Designs offer an upgrade service that brings older machines up to our current state of the art software.
We recently visited the Ifremer Wave Current Circulation tank to upgrade the software and inspect the wavemaker.
Our software is constantly evolving to include new features, general improvements and support new operating systems.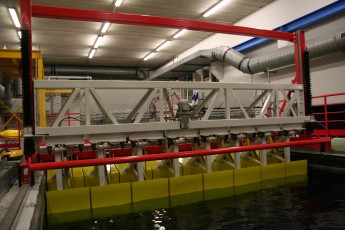 One particularly notable feature is the brand new Analysis package. This tool provides an intuitive graphical tools for analysing experiments.