The tank  at Stony Brook University features Edinburgh Designs first production Wet Back Piston Wavemaker.
The machine is 1.5m wide x 1.5m tall and is designed to operate in depths up to 1m.
The flow generator has a highly accurate electromagnetic flow meter and is cable of moving up to 0.9 cubic meters a second of water.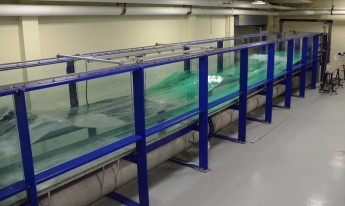 …..

The Tank was installed in early 2017 and will be used for lots of interesting research topics including bluff erosion and sediment transport.